Car refinish products - HYMAX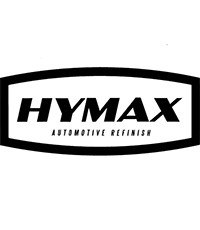 Welcome to HyMax Automotive Refinishing, a division of General Paint Company, one of the fastest growing producers of car paints and ancillaries for the refinish industry.
With HyMax Refinishing, we believe that success is not a destination but a journey. Along the way, strong business and personal relationships are formed between our partners and us, which has ultimately allowed us to exceed the stringent demands of our industry.
By listening to our partners' problems, ideas and solutions, we have quickly contested the stronghold of the major automotive refinishing suppliers in our market.
While we aim to strive for the perfect product, we have not lost track of the drive behind our progress, which is the customer's profitability.
By providing a product that is researched extensively both in terms of quality and value, we can ensure the long-term success of our endeavors.
Mission
We are committed to providing an alternative credible solution in automotive refinish that will increase the body shop's profitability through higher productivity and the use of extensively researched products in terms of quality and value.
We believe that in today's volatile markets we should be receptive to change and be dynamically responsive to demand.
We strive to insure proper materials, talents and equipment are available when needed to increase process effectiveness and prevent duplication of efforts and wastage.
We establish effective communication channels for knowledge sharing within the company and with our suppliers and customers.
To achieve stakeholders satisfaction, we implement JIT manufacturing based on a series of continuous steps with the dedication of doing the job right every time.
Quality Policy
Our Business is providing automotive refinish paint solutions. We use extensively researched products in terms of quality and value. Our main concern is the overall profitability of our customers.
We are committed to providing our clients with:
Customized High quality products and services
Quick and accurate coloristic services
Speedy order processing and deliveries
Our extended customer support is to assist in creating a one stop shop and providing technical training as well as guidance in retail and body shop management.
Our success is achieved through the continual improvement of our Quality Management System; complying with all relevant laws and regulations.
Vision
In Economics, monopoly is defined as "the exclusive control of a commodity or service that makes possible the manipulation of prices"; It is illegal. Oligopoly, even though being legal, is as detrimental to the price chain structure; it is defined as "the market condition that exists when there are few sellers, as a result of which they can greatly influence price". The refinish industry is an oligopolistic one controlled by the few. It is our vision to provide today's refinisher with a credible alternative and break the stronghold that the controlling few have on the industry worldwide.
Contact us for more information